Nursery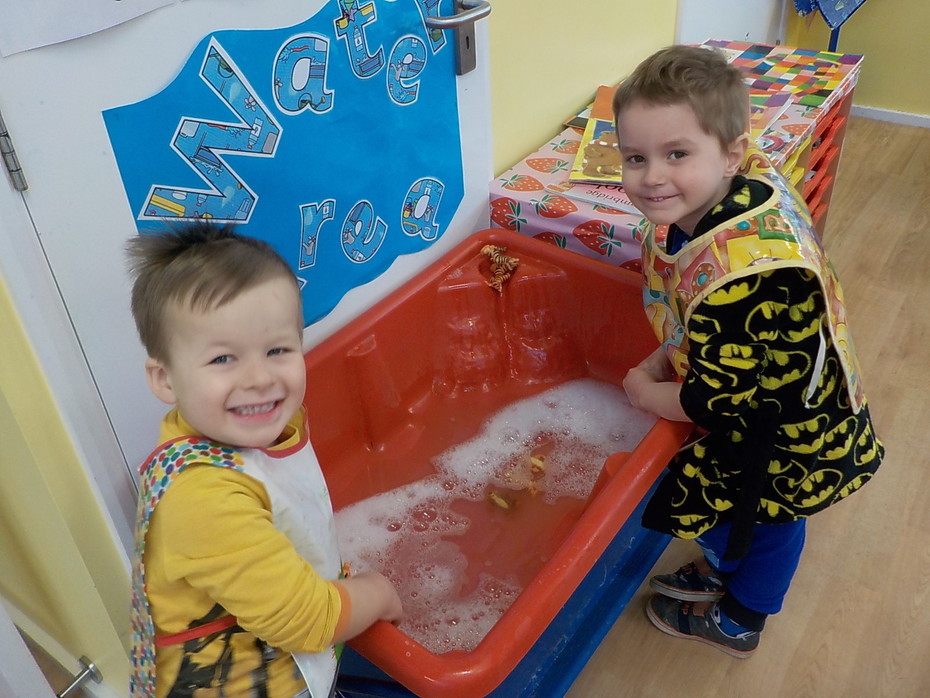 Welcome to Ottershaw Nursery. We are pleased to be part of Ottershaw C of E Infant and Junior Schools and the larger community of Ottershaw.
Our intention is to help each child, through play, to develop skills and gain knowledge, which will be relevant to his/her development and future.
We hope to make this possible by creating a warm, welcoming atmosphere of trust and happiness, where children will feel secure and cared for.
From September 2017 we will offer 30 hours of funded nursery education for those children whose parents are eligible and adopt a flexible approach in offering places to those children who continue to be eligible for 15 hours of funded nursery education. This will include the option for parents to buy additional hours should they wish to, and there be spaces available.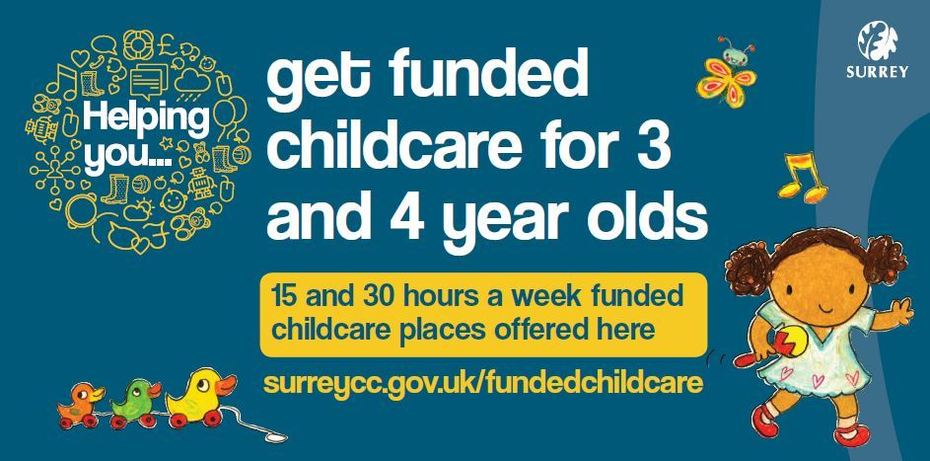 To find out more about funded childcare please click here
Session times
From September 2017
Morning session 9.00am - 12.00pm
Afternoon session 12.00pm - 3.00pm
The Nursery operates the same dates each term as the schools but occasionally there is an extra closure, usually for specific nursery in-service training.
Admissions
Children are normally admitted in the September following their third birthday; this keeps inline with the academic year. To be considered in the September allocation of places, applications should be made by 1st March of the same year. Should the Nursery not be full, children may be admitted at the beginning of the term following their third birthday.
Applications can be submitted at any age and should be made to the Infant school office. We aim to offer places a term in advance. Please contact the Infant school office if you would like to arrange a visit to come and look around.
For copies of our application form please click on the link below.
Criteria for Admissions
If our Nursery is oversubscribed and therefore cannot admit all of the children whose parents have applied for a nursery place, then all applications will be considered in age order in accordance with the following admissions criteria. Length of time on any waiting list will not be taken into account.
Category A - Children with special educational needs and social needs.
Category B - Children with social needs.
Category C - Children with a brother or sister attending Ottershaw C of E Infant or Junior School at the time of entry into the Nursery.
Category D - Children who have already attended a maintained nursery in another Local Education Authority.
Category E - Remaining places are allocated based on proximity to the school.
Please note that admission into the nursery does not guarantee admission to the school.